WECHE MOKADHO
JEXJALUO ****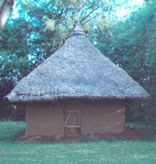 What did we gain from Odinga and Mboya

I would like honorable Raila Odinga to itemize to the community the gains that joluo can attribute to the wheeling and dealings that his father Jaramogi Oginga Odinga, Tom Mboya, Achieng Oneko, Robert Ouko, Hezekiel Oyugi, Okiki Amayo, Odongo Omamo, Dalmas Otieno, Oloo Aringo, Omolo Okero among others did with the Kikuyu and the Kalenjin for the last 40 years. I am putting this question squarely to him because history seems to be repeating itself with none other than the sons of Jaramogi Odinga themselves making similar deals with the Kikuyu, Kamba, Luhya and Kalenjin at this very time when the Luo are in extreme misery and poverty .

Apisi nyar Alego.
Proud as a peacock to be a Luo.
Boston, MA.


---
Ka in gi mari moro ma di wandik ka to orni
Akelo,Nyar Kager
jaluo@jaluo.com
Daher winjo dwondi in bende, iwinjo?

---
Waparo mar paro jotend Luo mosekelo pogruok e piny Luo chakre higa 1900 nyaka 1999 e gweng'u kata ei Luo duto. Koro wakwayou uduto ni par uru ane jogo ma di uket nying gi ka kod weche duto ma ung'eyo kuomgi mondo uor ni
Akello Nyar Kager: jaluo@jaluo.com
Kata inyalo oro twak kod weche manyien ne: Mig. Ajos wuod Atiga
WuonAbila@jaluo.com
---
: Riwruok mar JOLUO e Piny Ngima, orwaku uduto mondo ubed e kanyakla mar burani. Ornwa nyingi gi nondi kaka obedo. Riwruok e teko joka Nyanam.