HOME
WECHE MOKADHO
JEXJALUO ****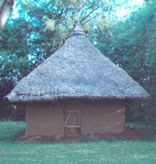 BARUPE

Help Provided: please please translate this for me by Maureen M

Hi Maureen,

I wiss you enroled in a Dholuo 'clash', it 'sall' 'sually' help you learn this wonderfulll 'languej' and admire the poetic parts inside of it.

By the way without bragging, Dholuo is one of the richest languages you will ever find, and masters in it again vary adversely, depending on where one is brought up in those sides of the lake region or rijion for that matter.

Am a typical luo, born and brought up in Ugenya, and with our pride take this auspecious opportunity to translate the song for you:

The words in Luo:

"Uwinja ? koth biro.., keluro dhok e dala!
Ooh maa uwinja? koth biro, keluru dhok e dala;
Aah, haa yeee, haa yee".

In English: (dho ngere):

Do you hear me? The rain is comming, return the herds
(of cattle) home.

Ooh maa, do you hear me? the rain is comming;
Bring the cattle back home.

aah, haa yee ha yee.



I am glad you sent me to the Amazon site, and that is tour guiding, or is it cyber guiding?

Regards,

J.A.O.Omoga

"Sow your seed in the morning,and at evening let not your hands be idle, for you do not know which will succeed,whether this or that, or whether both will do equally well."





---
Ka in gi mari moro ma di wandik ka to orni
Akelo,Nyar Kager
jaluo@jaluo.com
Daher winjo dwondi in bende, iwinjo?

---