WECHE MOKADHO
JEXJALUO ****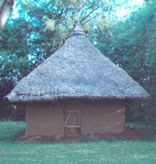 ;
amfAR, The Foundation for AIDS Research, is pleased to announce the availability of targeted support for research projects in biomedical science relevant to exploring the mechanisms for HIV persistence and the potential for HIV eradication.
Funding will be available for (note new amounts):
Research Grants – $100,000 direct costs plus up to 20% for indirect costs for one year starting July 1, 2006.
Fellowships – $45,000 for personnel costs per year for two years starting July 1, 2006, $20,000 for supplies (total $110,000), and an additional $3,635 to support transportation, registration and lodging for one conference, as designated by amfAR (following discussion with the fellow) after an award is made, plus up to 10% for indirect costs.
http://www.amfar.org/cgi-bin/iowa/grants/rfp.html?record=10#70
Joluo.com
---
Ka in gi mari moro ma di wandik ka to orni
Akelo nyar Kager, kata wuon Abila, kata Awino Rayier
jaluo@jaluo.com wuonAbila@jaluo.com awinorayier@hotmail.com
Daher winjo dwondi in bende, iwinjo?
IDWARO TICH?
Inyalo oro twak kod weche manyien ne: Mig. Ajos wuod Atiga
WuonAbila@jaluo.com

---
GALAMORO : Riwruok mar JOLUO e Piny Ngima, orwaku uduto mondo ubed e kanyakla mar burani. Ornwa nyingi gi nondi kaka obedo. Riwruok e teko joka Nyanam.