WECHE MOKADHO
JEXJALUO ****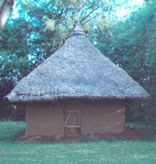 Wuon Abila awe an bende apakrae matin,

An Ondiek jamach piere ondeng' machuier koth, madhoko pako kapuo koo, ni
ng'ou (figtree) ng'ongo, duong' nyichuo bor tol, owadgi gi chudi chuor koooo, duong'ni ng'ongo chuer kuoma chaaa duong'. Yuor Rose nyar nyakach tie ngamia buo dhako, nyar akek yooo. Dhako ochuakore kuar duaro theth mulo, dhako manindo kende mawuoyo epien mudho komulo kamualone, okone kabuoye ni nyamualo bed mos wan mana kodi kendwa.

Rabam ohero wach mar obambe, dhiang' wabambo nyaka orumo, dhako marafuok manyiero ka ng'iyo kor ot wach Allan ja kendu/bay ni heheeeeeee wuoyi ka mano epachi to adagi.


---
Ka in gi mari moro ma di wandik ka to orni
Akelo,Nyar Kager
jaluo@jaluo.com
Daher winjo dwondi in bende, iwinjo?

---