WECHE MOKADHO
JEXJALUO ****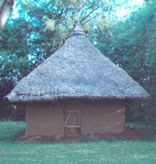 Wuon Abila an be winji kaka apakora:
# An otis Rapiu ma mit jamach piere tindo kama onyuola ema oketha
# An otis owad gi adule kamsoko koth pukure milambo dibed nyako de ok oketi e pinyka widhi widhi iwuodhi nyakamsoko
# mano otis gwuok oyieng nango' ng'onye edhogi to koth go bel elaro.
# otis jaka julu bim kalo osiptal kod adhola.
---
Ka in gi mari moro ma di wandik ka to orni
Akelo,Nyar Kager
jaluo@jaluo.com
Daher winjo dwondi in bende, iwinjo?

---
Waparo mar paro jotend Luo mosekelo pogruok e piny Luo chakre higa 1900 nyaka 1999 e gweng'u kata ei Luo duto. Koro wakwayou uduto ni par uru ane jogo ma di uket nying gi ka kod weche duto ma ung'eyo kuomgi mondo uor ni
Akello Nyar Kager: jaluo@jaluo.com
Kata inyalo oro twak kod weche manyien ne: Mig. Ajos wuod Atiga
WuonAbila@jaluo.com
---
: Riwruok mar JOLUO e Piny Ngima, orwaku uduto mondo ubed e kanyakla mar burani. Ornwa nyingi gi nondi kaka obedo. Riwruok e teko joka Nyanam.