HOME
VILLAGE NEWS
GRANTS
ARCHIVES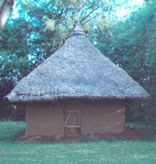 ;

Prof. Ratemo Waya Michieka for Nyaribari Masaba 2007

JayOnditi writes:

BROTHERS, SISTERS AND FRIENDS OF KACA, THE ORGANIZING COMMETTEE, ON BEHALF OF PROF. RATEMO WAYA MICHIEKA (AN ASPIRANT FOR NYARIBARI MASABA CONSTITUENY SEAT IN 2007), CORDIALLY INVITE YOU TO A PUBLIC FORUM AS HE SHARES HIS VISION AND PLAN UPON ELECTION.

VENUE: BETH-EL SDA CHURCH 271 STEGMAN STREET, JERSEY CITY NJ
DATE: JUNE 17, 2007 SUNDAY
TIME: 4:00pm

CONTACTS:
1. Richard Nyamwange - 201-707-3174
2. Monicah Nyamwange – 201-433-9165
3. Grace Nyatome – 201-522-6526
4 Andrew Nyaboga – 201-401-3590
5. Shem Onditi – 201-532-2026
6. Peter Masongo – 201-333-1089
7. Anthony Karanja – 201-725-6125


---


The U S Speech 2007 PROFESSOR RATEMO WAYA MICHIEKA, Ph D, EBS

MY VISION: To make Nyaribari Masaba Constitueny be one of the most improved areas in Kenya in terms of education, agriculture, infrastructure, economic recovery, youth and women mobilisation. To further promote Kenya's image worldwide in various thorny issues as corruption, educational concerns, infrastructure .security, tourism, unemployment especially the youths, environmental degradation and Universities recognition and services to the country (lecturers concerns) The role of Kenyans worldwide and not necessarily brain drain.This will be done through constructive and high level Parliamentary debates.

MISSION: To use all means necessary especially the professionals and the youth to create A constituency which will be all encompassing in decision making in development and even distribution of whatever state resources that will be available Effect a high level of debate and bring in the academia and scholarly taste to the August House.

MY CORE VALUES: I will commit myself to hold my integrity, truth, honesty, accountability and transparency. Will be at the forefront on matters that touch my area and the country at large. Will continue to be the man of the people and serve them with dedication as I have demonstrated before. I shall provide leadership.

STRATEGY: I will use any means necessary and at my disposal to achieve my goals i.e the academia, Kenyans in the diaspora, friendly countries, local entrepreneurs, and nature itself to name but a few. My aim is to create a Millenium Constituency, and meet all the goals and targets as set out by the 2000 Millenium meeting.


---


Professor Michieka was born in Kisii in 1950, grew up in the rural area and went to Ibacho Primary School and later joined Kisii High School for his secondary education. After high school, he worked briefly at Barclays Bank, Queensway Branch in 1970 before proceeding to Rutgers University, USA, for further education.

He enrolled for the BSC in Agriculture and Environmental Sciences, A Masters Degree in Agricultural Education and consequently a PhD in Crop Protection, Weed Science. He was a Research Fellow at Rutgers and received scholarships for to cater for his education. Ratemo left the USA soon after receiving his PhD in July 1978 to take up a Postdoctoral position at the International Institute of Tropical Agriculture, IITA, In Ibadan, Nigeria. He worked there for a period of two years 1978 to 1980 where he initiated countrywide research programs in weed research for the tropical countries of Africa. Michieka left for the University of Nairobi early in 1980 to take a post in the Dept of Crop Science where he was involved in several donor funded research projects as well as teaching and supervising graduate and undergraduate students. He grew up through the ranks from a Lecturer to Senior Lecturer, Associate Professor, and finally a Full Professor within a period of over 20 years. His progressive career culminated in giving his Inaugural Lecture on the 9th Sept 2004 on Kenya's oblique picture on Environment.

Prof Michieka was appointed, under Moi's government, a Deputy Principal, Academic Affairs, to then Jomo Kenyatta University College of Agric and Technology in 1989 which later became the 5 Th. vibrant public Universities in Kenya. He steered the young institution from its inception to what it is today and was the Founding Vice Chancellor of the Univ. a post heheld for over 10 years and having been a Principal of the same College. He initiated several projects which were funded by the Japanese Government under the auspices of Japan International Cooperation Agency, JICA. The JKUAT was ranked the best run in the world and was given a Certificate by the then JICA President. This recognition created another programme. His last massive project was setting up an African Institute for Capacity Development (AICAD) at a cost of over 1 billion Kenya shillings in the Campus which caters for various training programs in the Eastern African region. In March 2004 Prof Michieka was appointed by President Kibaki to the National Environment Management Authority (NEMA) as the Director General to crack up the authority and bring it to the international standards. NEMA Uganda was way a head on its regulations on environment. I did oblige and took the Act which was my guiding document on the new assignment. The instructions were terse from the Head of State, to go and kick start the authority and save our environment. Stop any further degradation and pollution of Kenya. He joined NEMA and made drastic changes and ensured that the public was aware of the need to save our country from any further degradation. Kenyans of all walks of life came to know that there was an authority which catered for their health but was dormant before Michieka joined that Authority. Developers knew what was needed prior to the embarking on their vast projects, An Enviro, Impact Assessment was a must. Over 5000 various env issues were sorted out during my tenure as the DG. I gave my Inaugural Lecture at the University of Nairobi while in NEMA on environmental degradation and possible ways to reverse the trends.

Prof Michieka has held many positions in Kenya during Moi's and Kibaki's governments. He is A Fellow of the Kenya National Academy of Sciences, and several international organizations. Locally, has served as the Chair Kenya Agricultural Research Institute, KARI, Commission for Higher Education, National Council for Science and Technology, Higher Education Loans Board, Interuniversity Council for East Africa as A chairman, Association for Commonwealth Univ,s, Assoc of American Universities, Kenya Marine and Fisheries Research Institute, KEMFRI, and Collaborated with Southern African Univs on training programs with UCT, The Chairman and Manager of The African Institute for Capacity Development (AICAD) . There are other community based organizations which he has been involved in at rural areas.

Michieka has received 2 State commendation awards Shining Star (SS) and Elder of the Burning Spear (EBS), for his exemplary services to the State. Michieka has published widely and has a book on both Kiswahili and English on the Common Weeds of East Africa He is an ardent supporter for the promotion of Kiswahili in Eastern African. He has also been awarded an Honor as A Distinguished Alumni of Rutgers for his excellent work in development in his own country.

Prof Michieka is a planner, a doer and an accomplisher. He believes in time management and will always fulfill his promise. He is happily married with four children.

=====================================================


Joluo.com
---
Akelo nyar Kager, jaluo@jaluo.com
IDWARO TICH?
INJILI GOSPEL
ABILA